I will never forget my first meeting with Kayla and Nick at Starbuck's in Sun Prairie. Kayla seemed like an old friend that I could have chatted with into the wee hours sharing a latte and a laugh. Sweet Nick sat beside her, grinning ear to ear the entire time as Kayla rattled off the plans of their wedding. It was clear, Nick couldn't wait to marry this beauty and didn't care where, or what he had to wear (just not a bow tie) as he was just eager to be forever her's.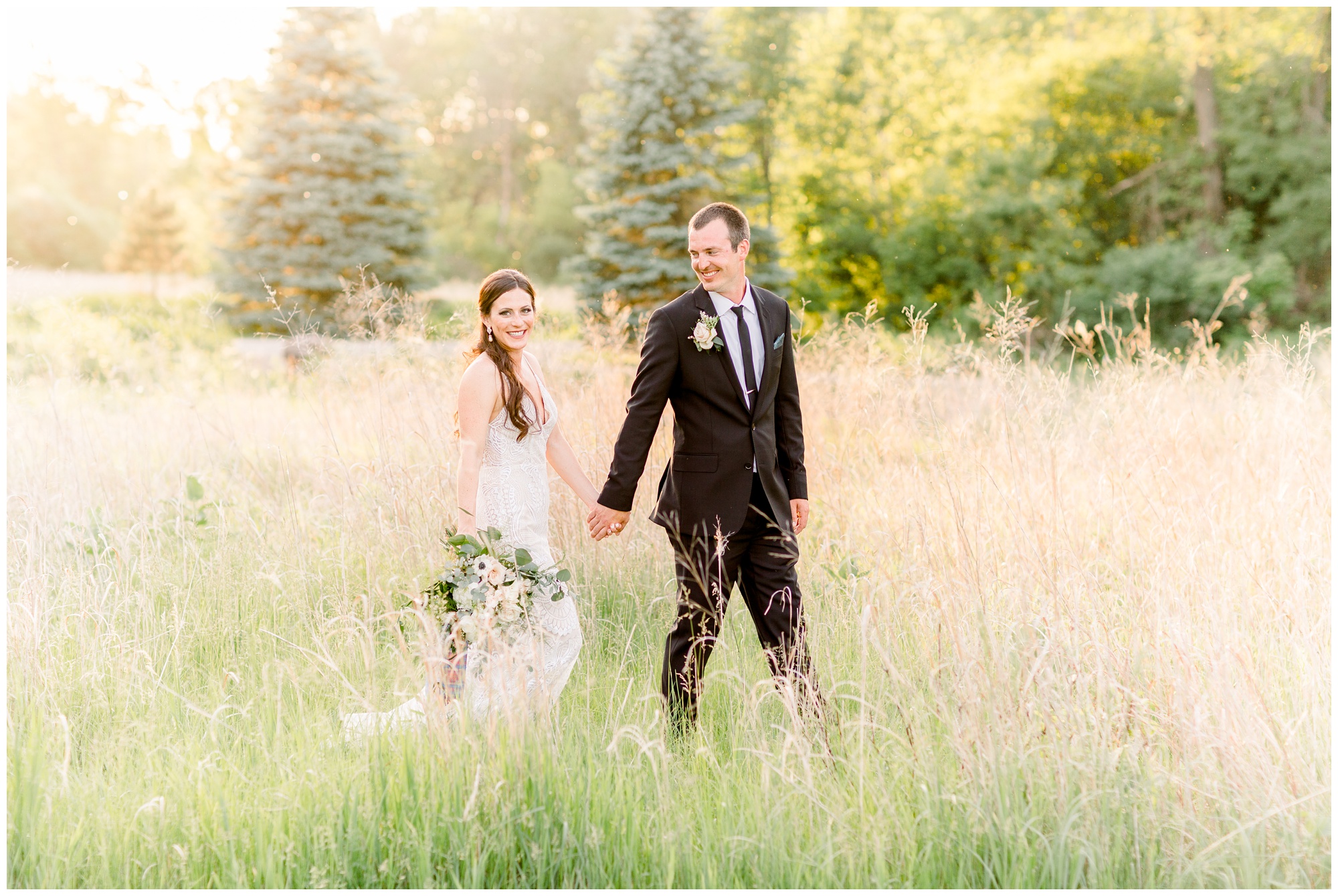 Kayla & Nick had spent countless hours choosing their vendors carefully. With a love of Wisconsin Supper Clubs (truly…they are the couple to ask who has the best fish fry and old fashioned) good food and great atmosphere were very important in making their guests feel at home on their special day. I was eager to sample eats from the catering team they had selected and march about the grounds of their venue soaking up the joy from their 200 plus guest count.
But…like so many this year, things were abruptly altered when our world went into forced hibernation mode. With an early June date, the size of their wedding would have to shrink exponentially which meant their original venue, catering team and bartender no longer fit in the day.
You may ask, well then why not reschedule? Kayla and Nick were SOOO ready to become husband and wife that June 5, 2020 was going to be the day whether there were 10 people present or 1000.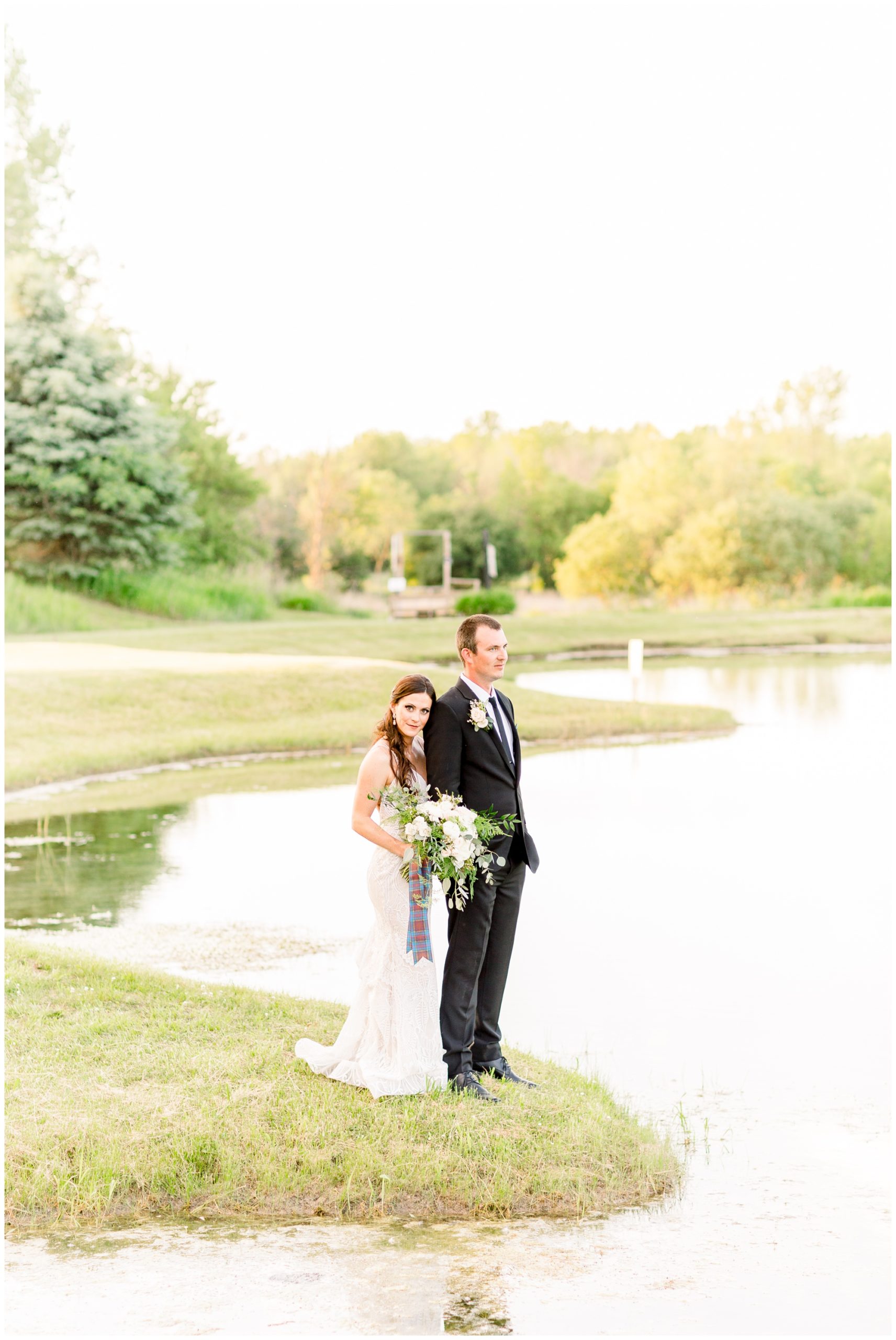 This day was about their union moreso than a wedding.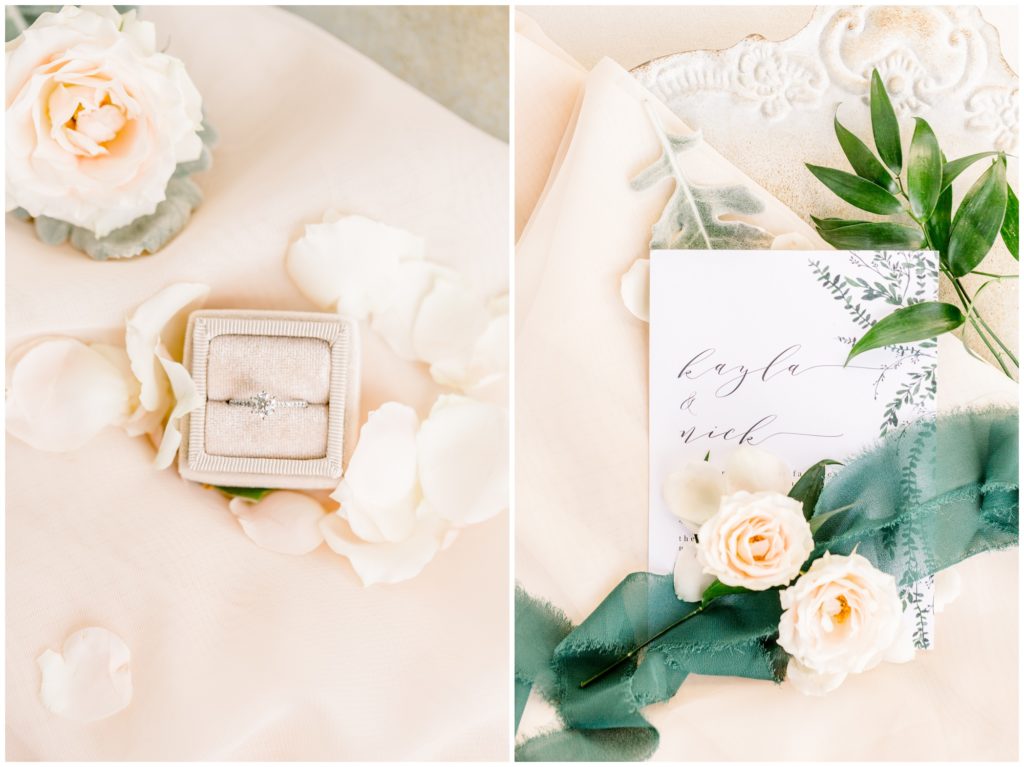 I absolutely loved the personal touches in their details. Nick wore Kayla's grandfather's cuff links, while Kayla wore earrings from her own mother's wedding. Very special guests watched from the heavens above and Nick and Kayla paid tribute to them. The bride's bouquet was tied with her Grandmother's family tartan and the groom's boutonniere had dried flowers from his Father's funeral. As always, Andrea with Sage Floral LLC did a spectacular job incorporating these important momentos.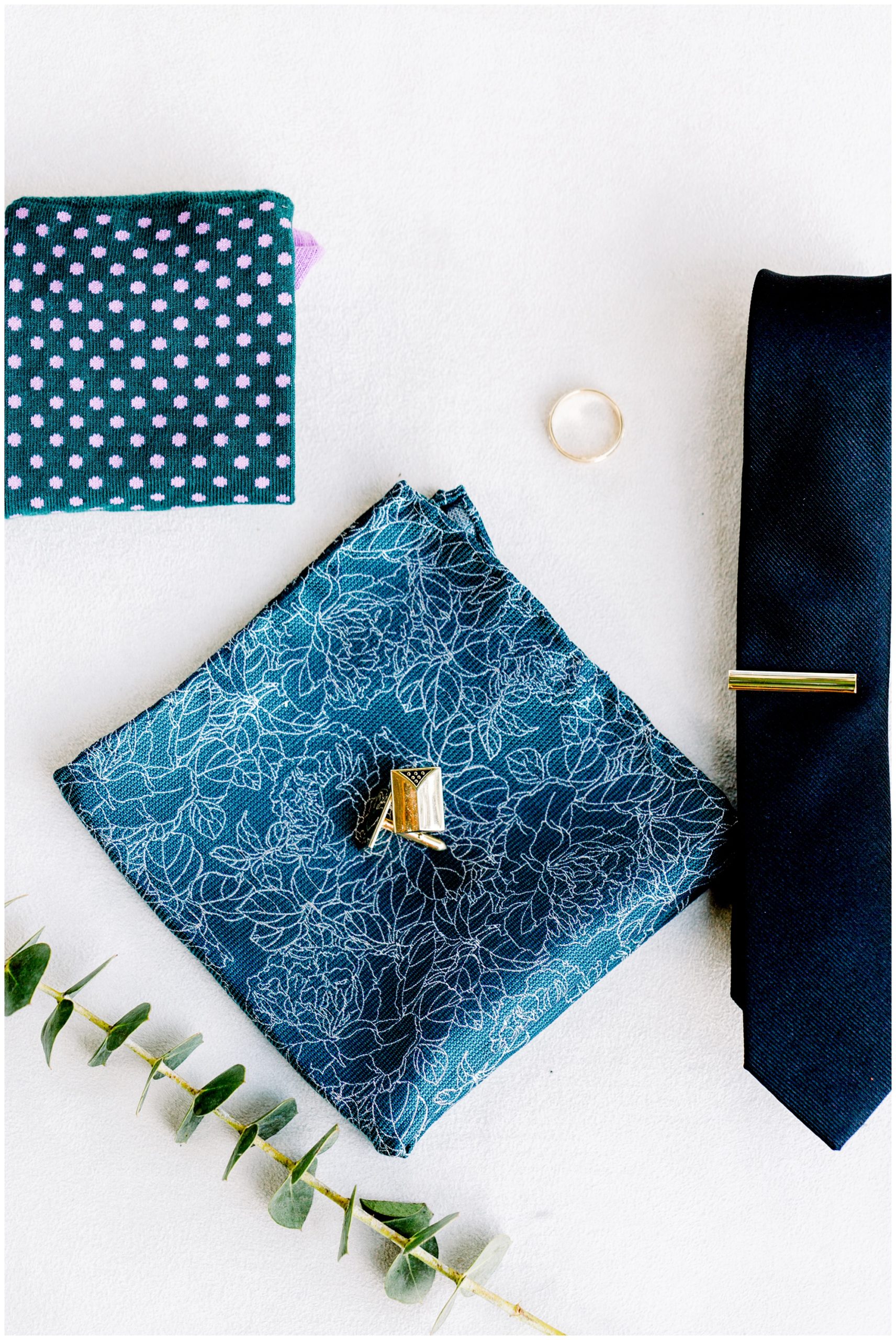 While I love a traditional first look as the bride comes down the aisle, the lighting can be challenging in an outdoor wedding scenario. In addition, guests with phones or tablets have been known to pop out and take snaps completely blocking the photographer's shot. I LOVE when couples decide on a first look before the ceremony. It allows for ample time for mingling with guests after the wedding as well as two opportunities for couples' portraits. Those are the images you will put on your wall so those are the ones you should make time for. Kayla and Nick chose to take all their bridal party photos beforehand so that we could reserve the golden hour light just for the two of them and it was WELL worth it.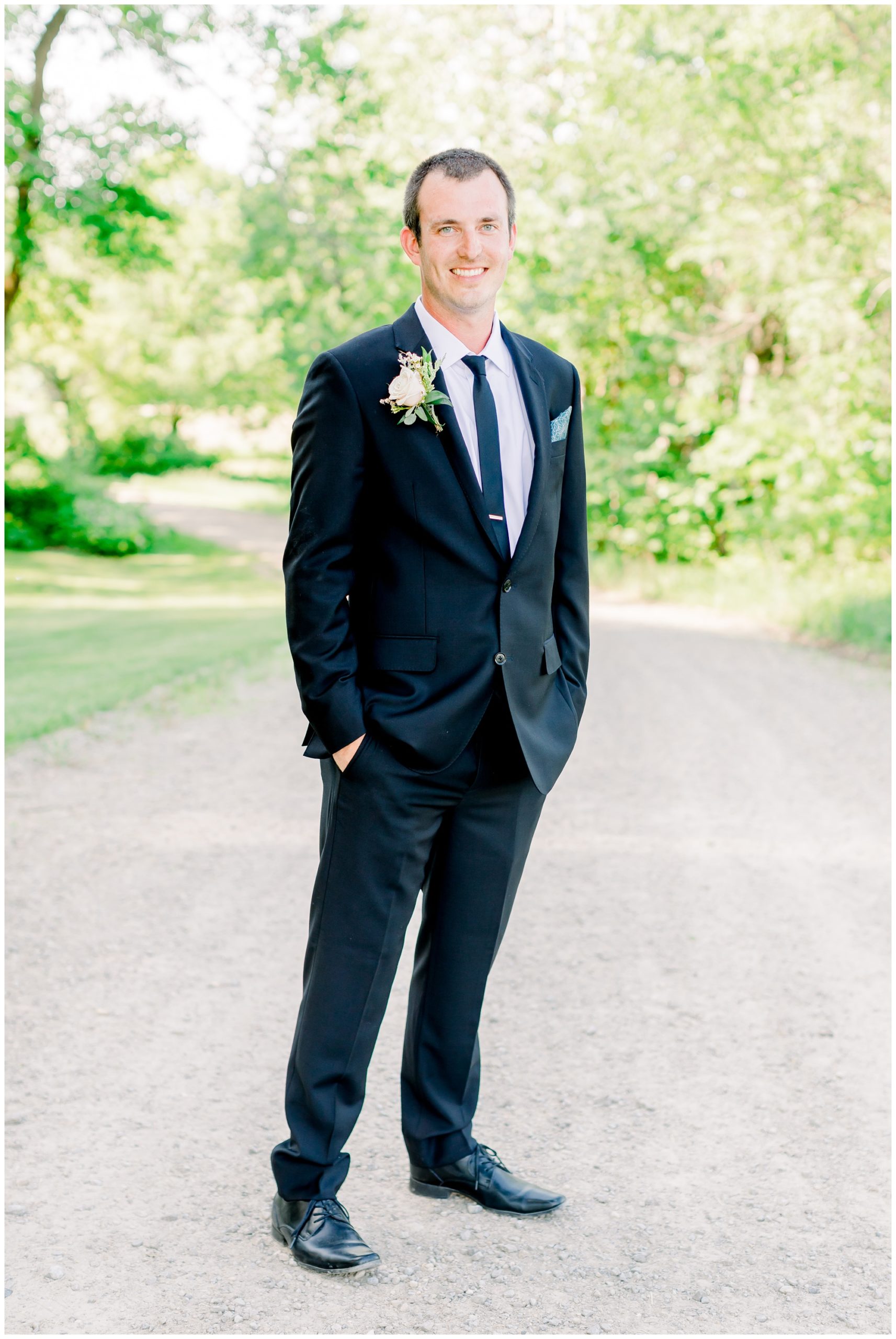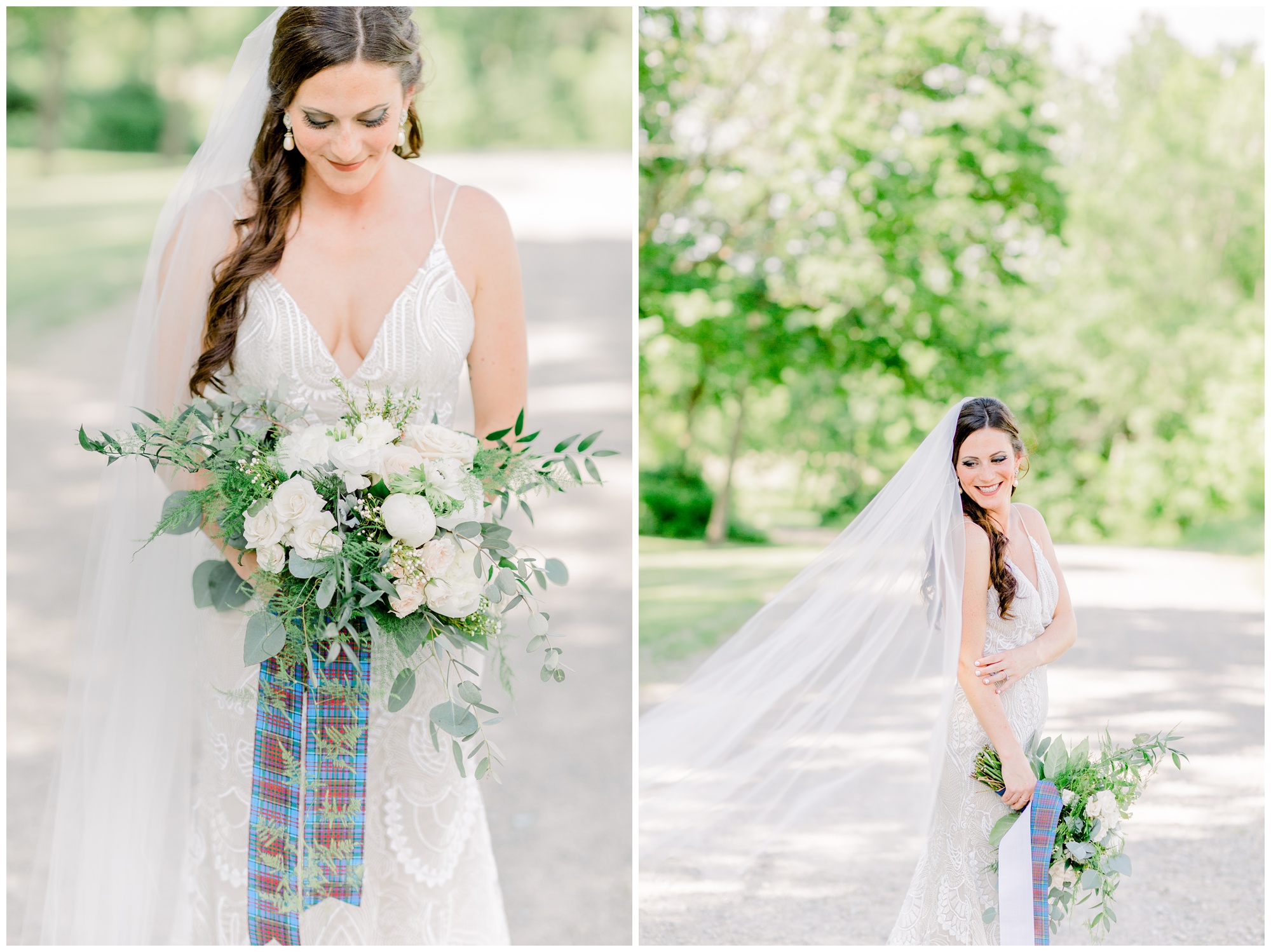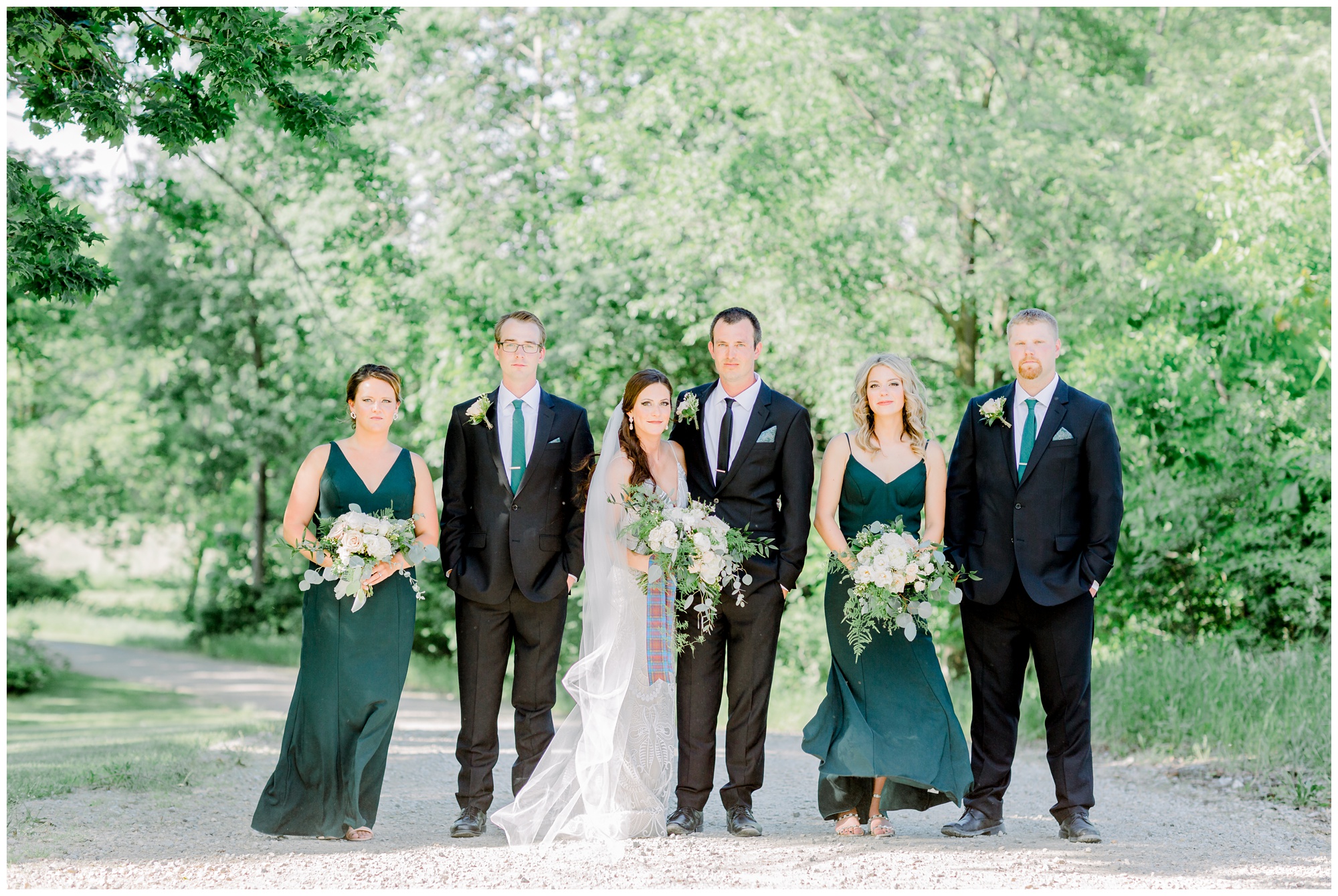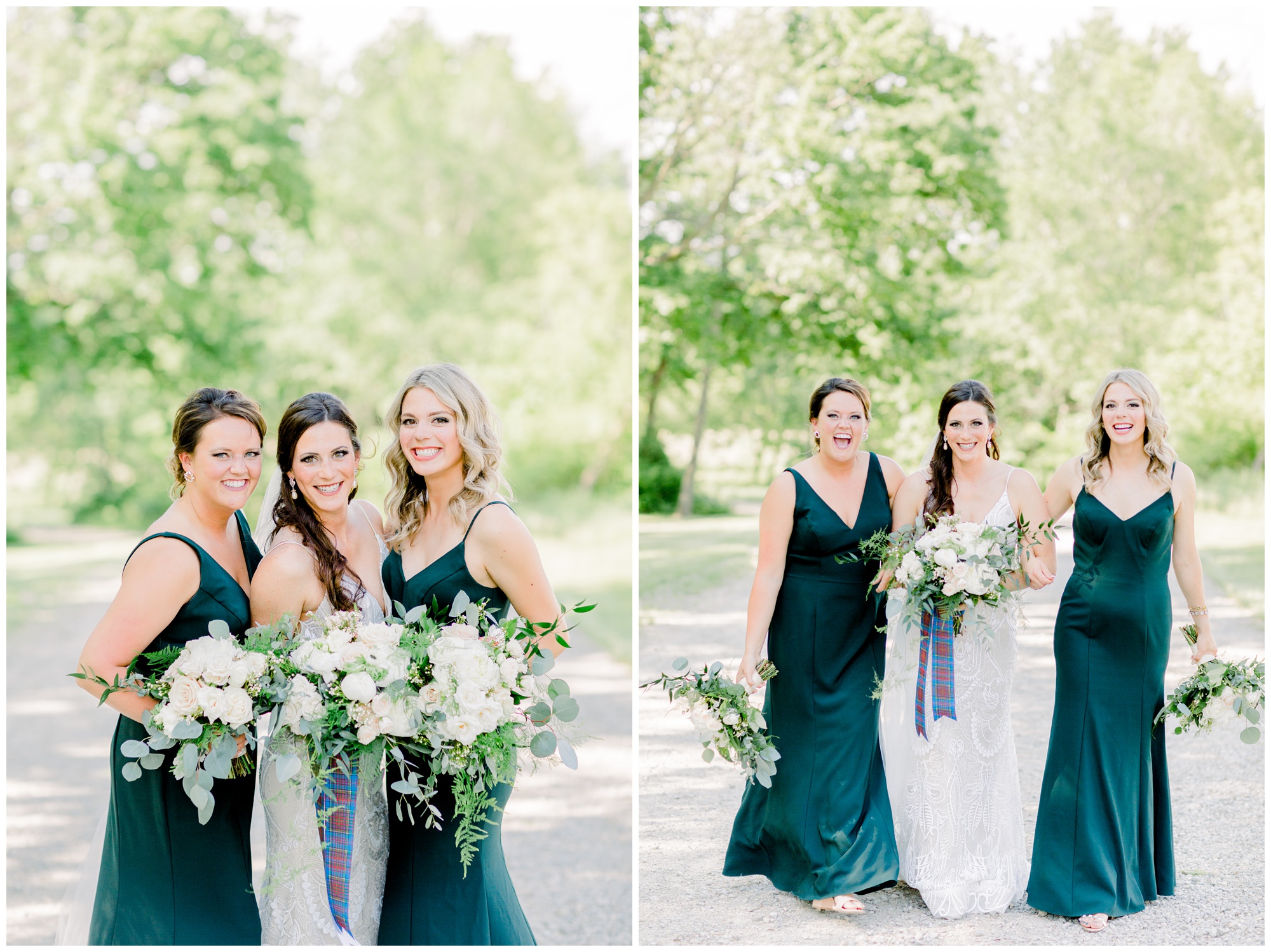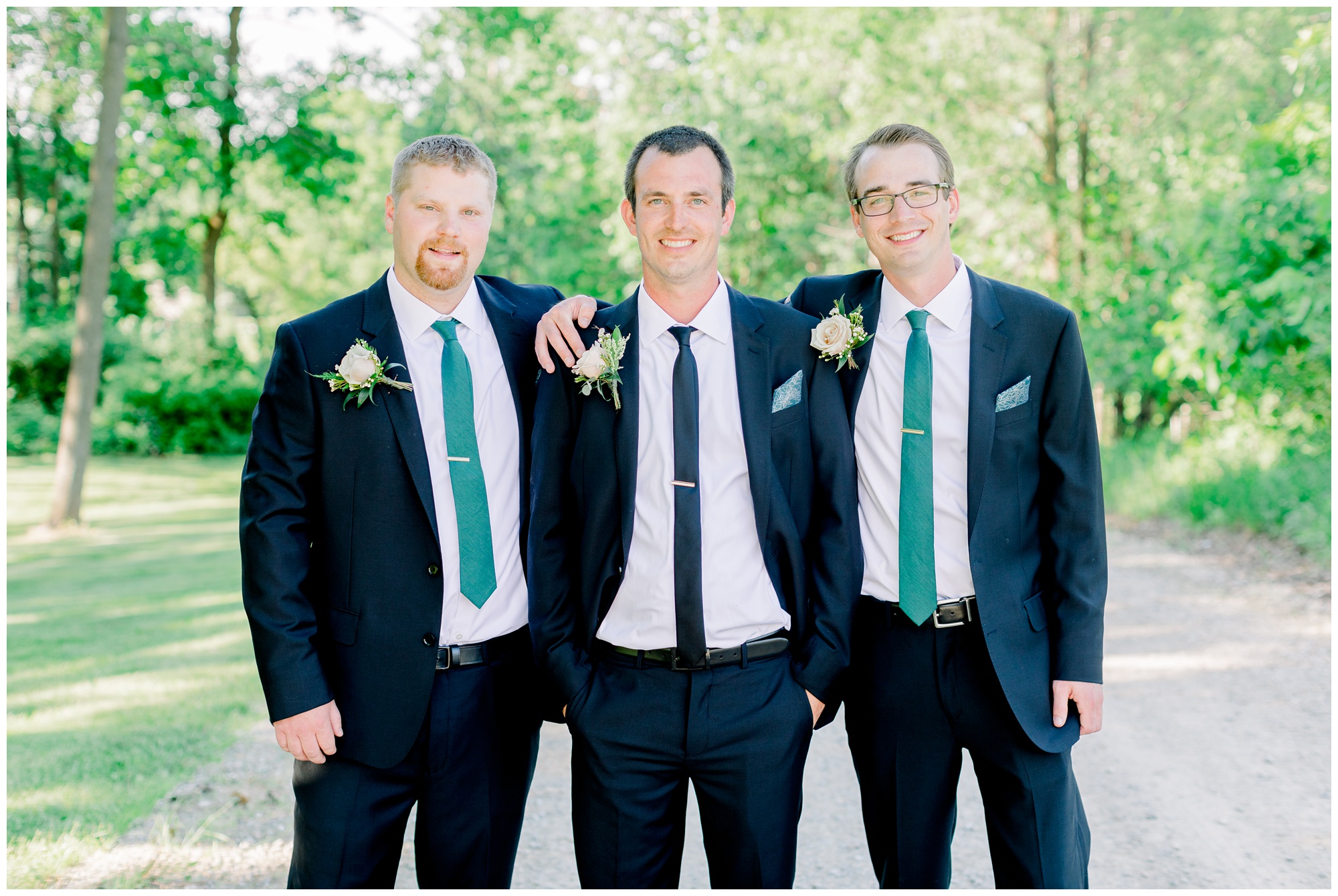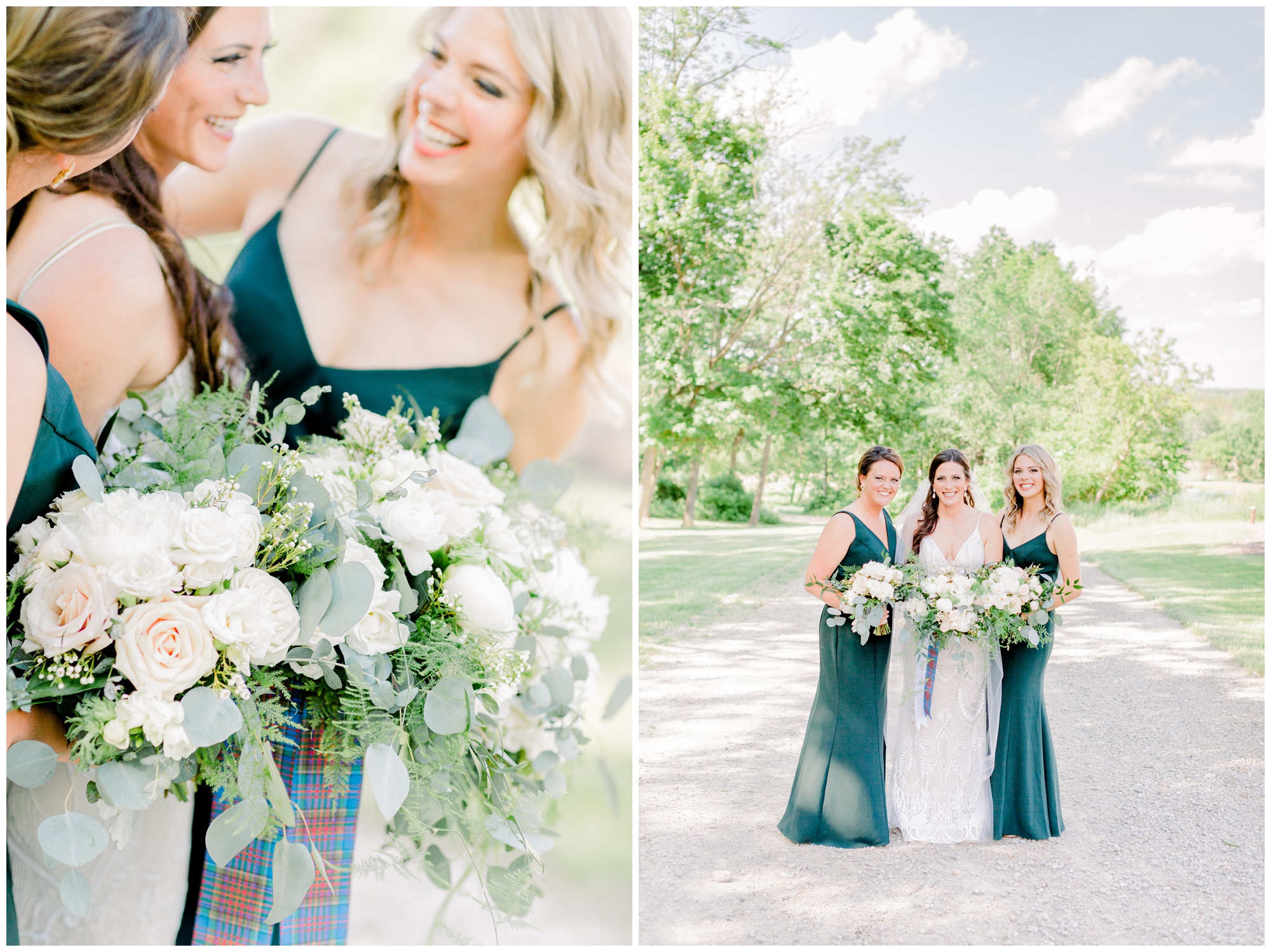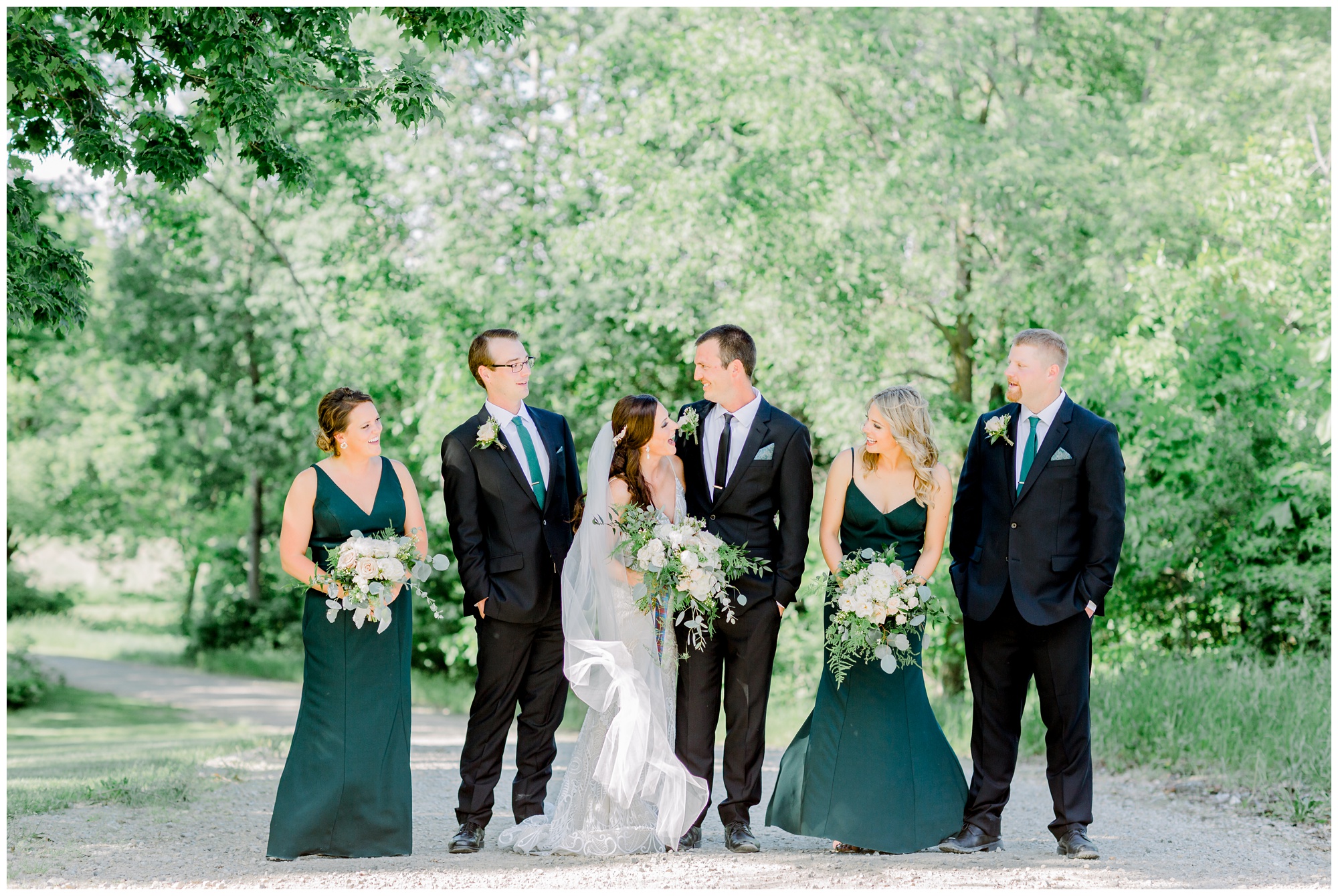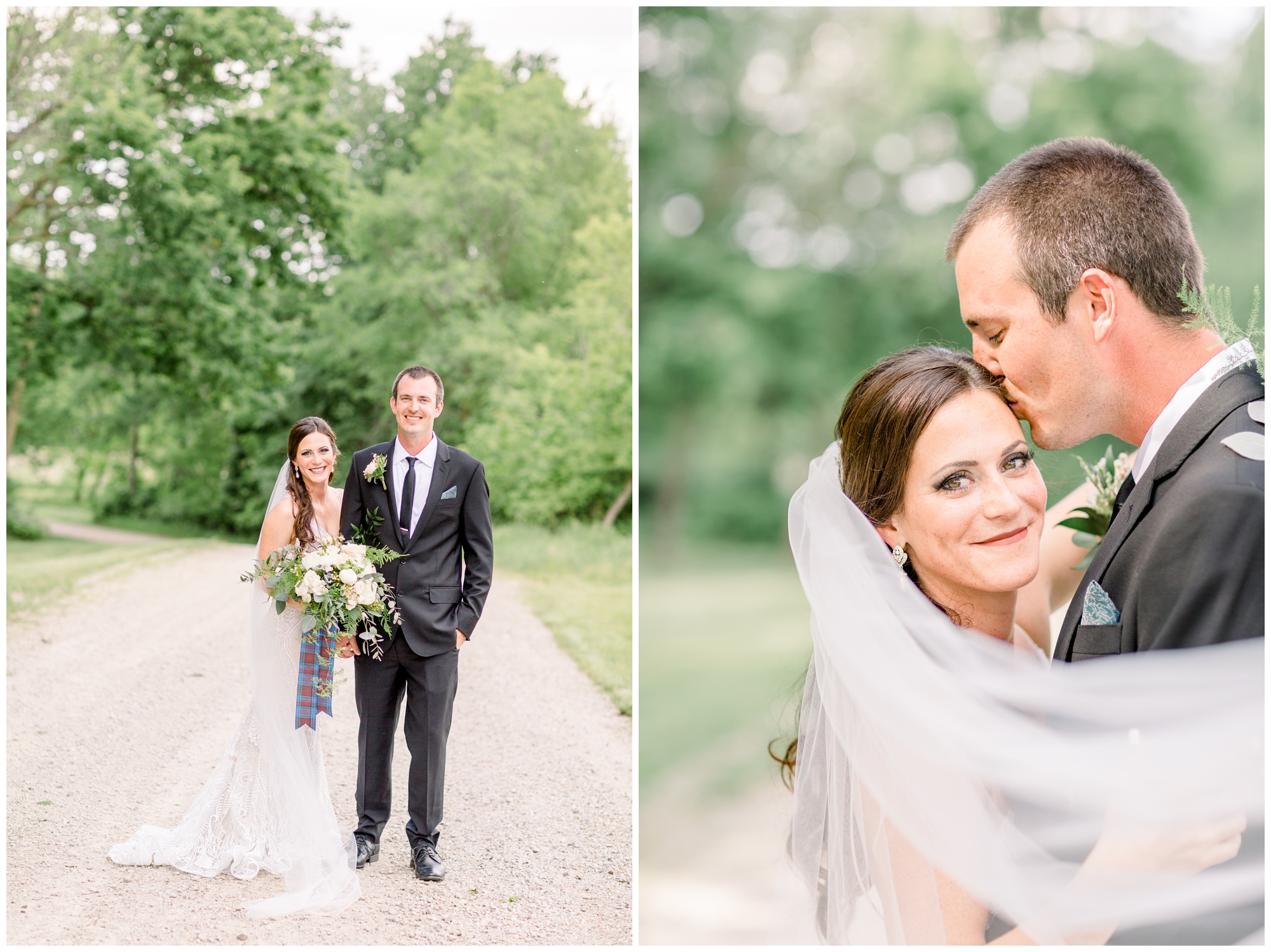 Kayla and Nick found Milford Hills Hunt Club to be their new intimate venue of choice. The ceremony site was creatively planned for a gathering of 18 people plus pods of socially distanced families that could attend the wedding and cocktail time cautiously. And while it sounds unusual, it was far from it. It truly was a rustic, elegant affair that had ALL the elements of a wedding minus the dance party reception…which won't be amiss. September 18, 2020 we will all be gathering again to get our groove on. A large dinner will be served and a full reception will be had with first dances, cake cutting, more toasts and of course more love.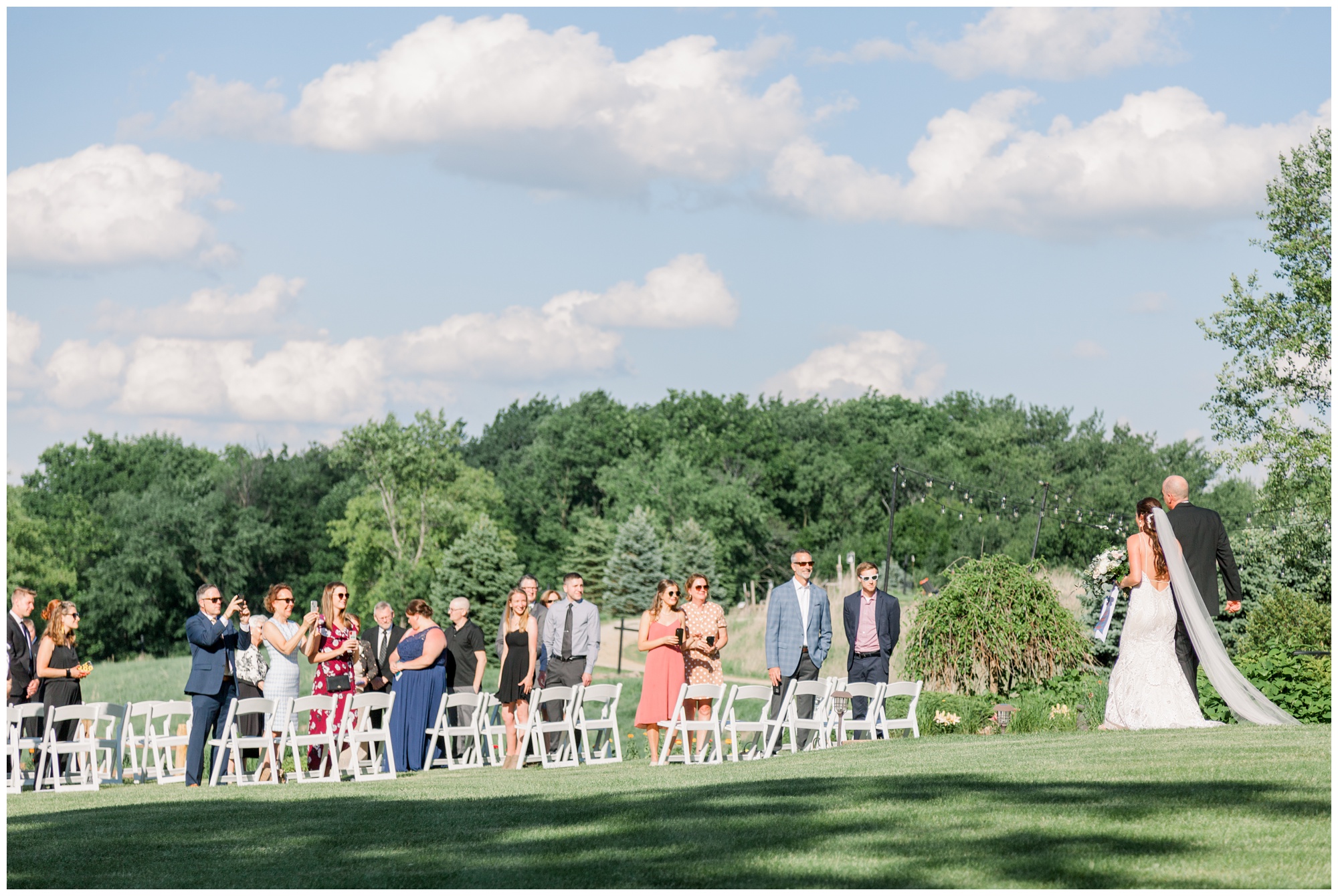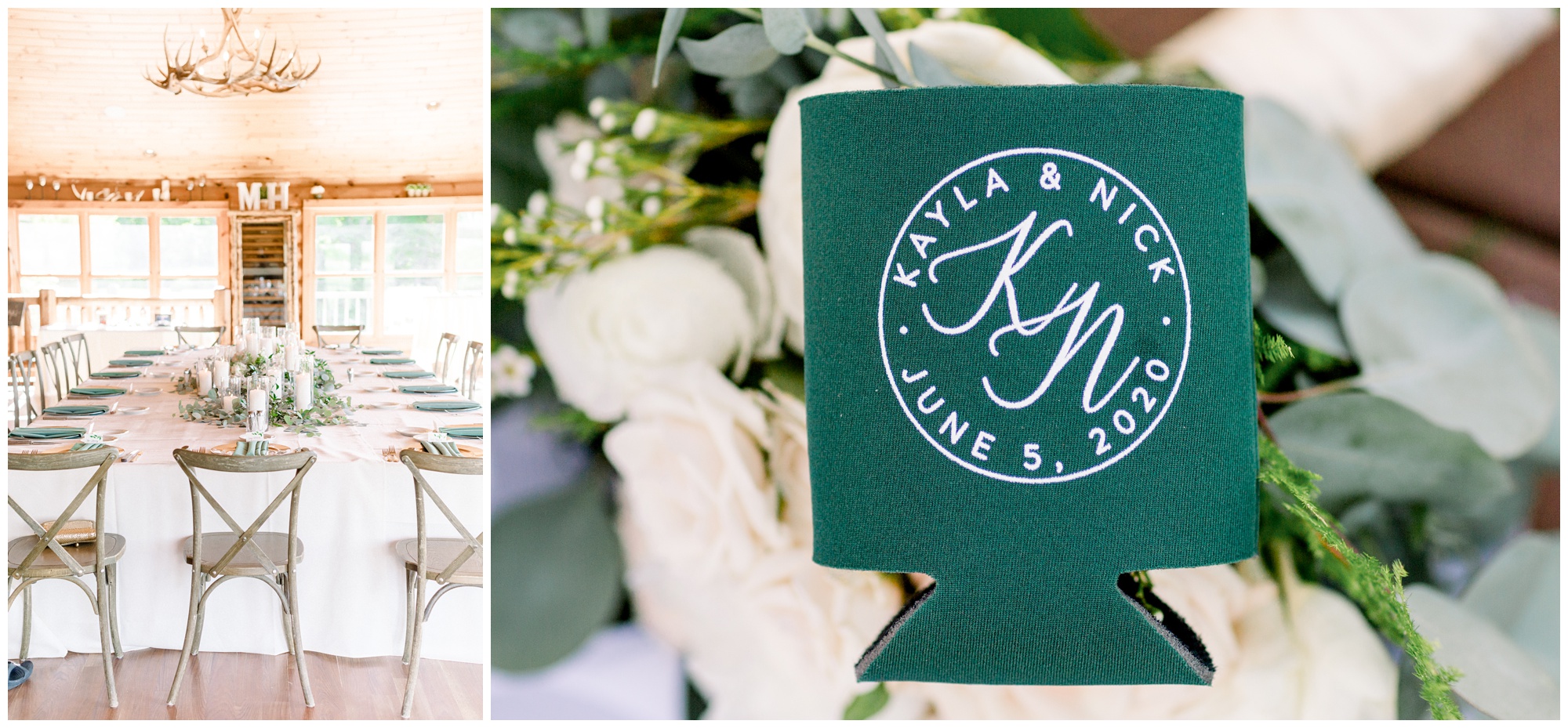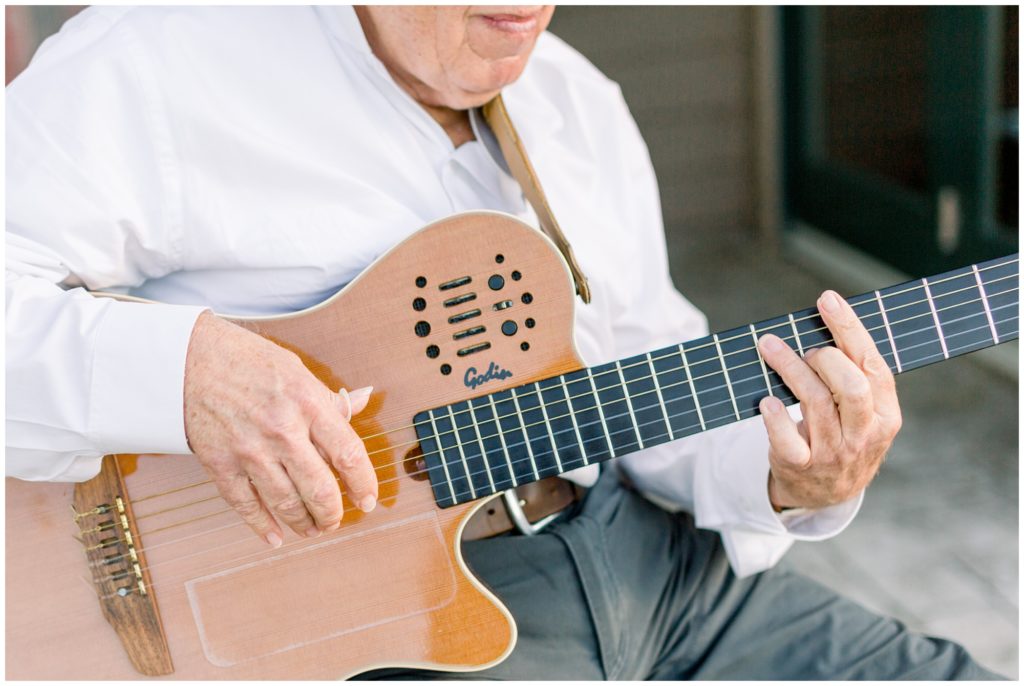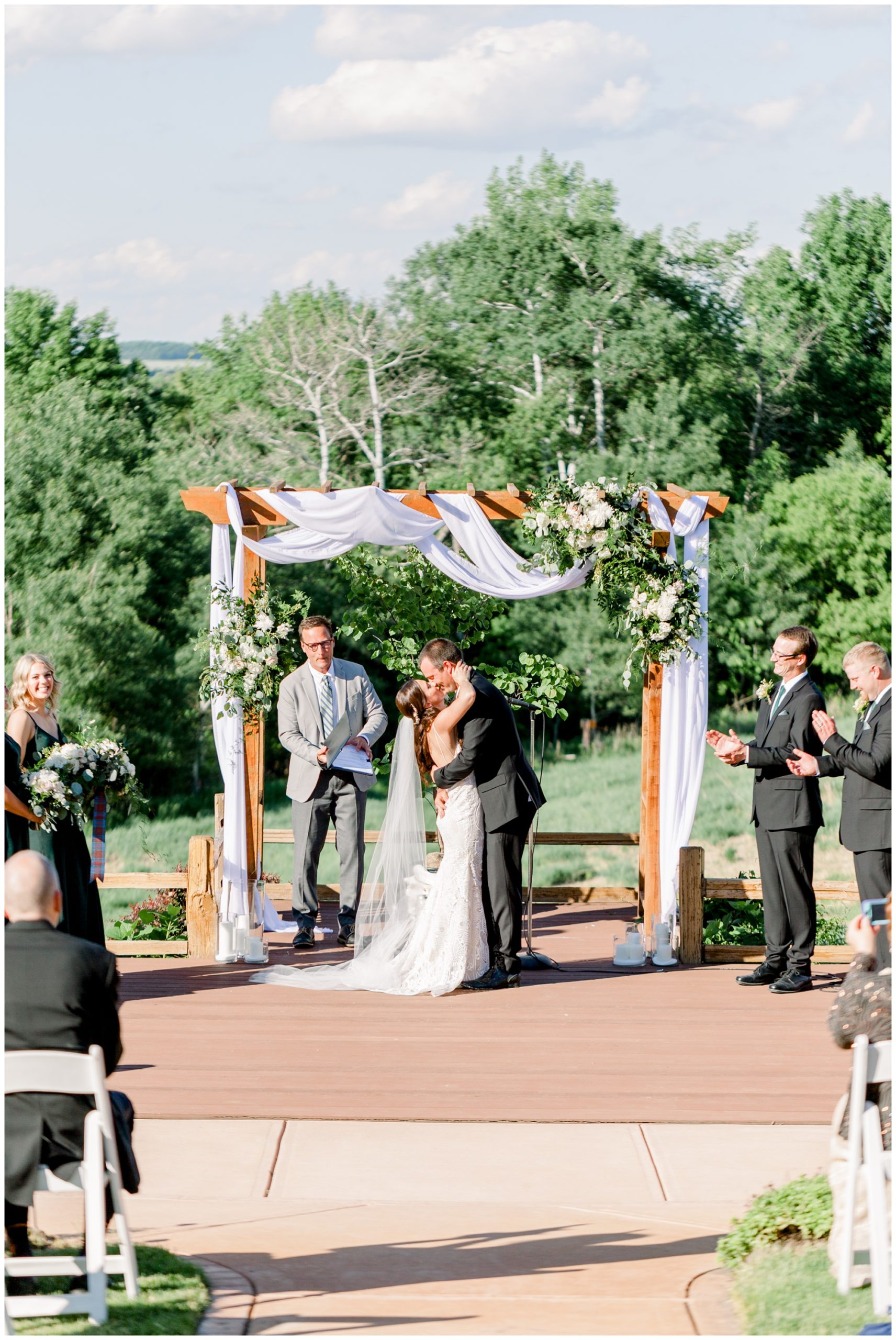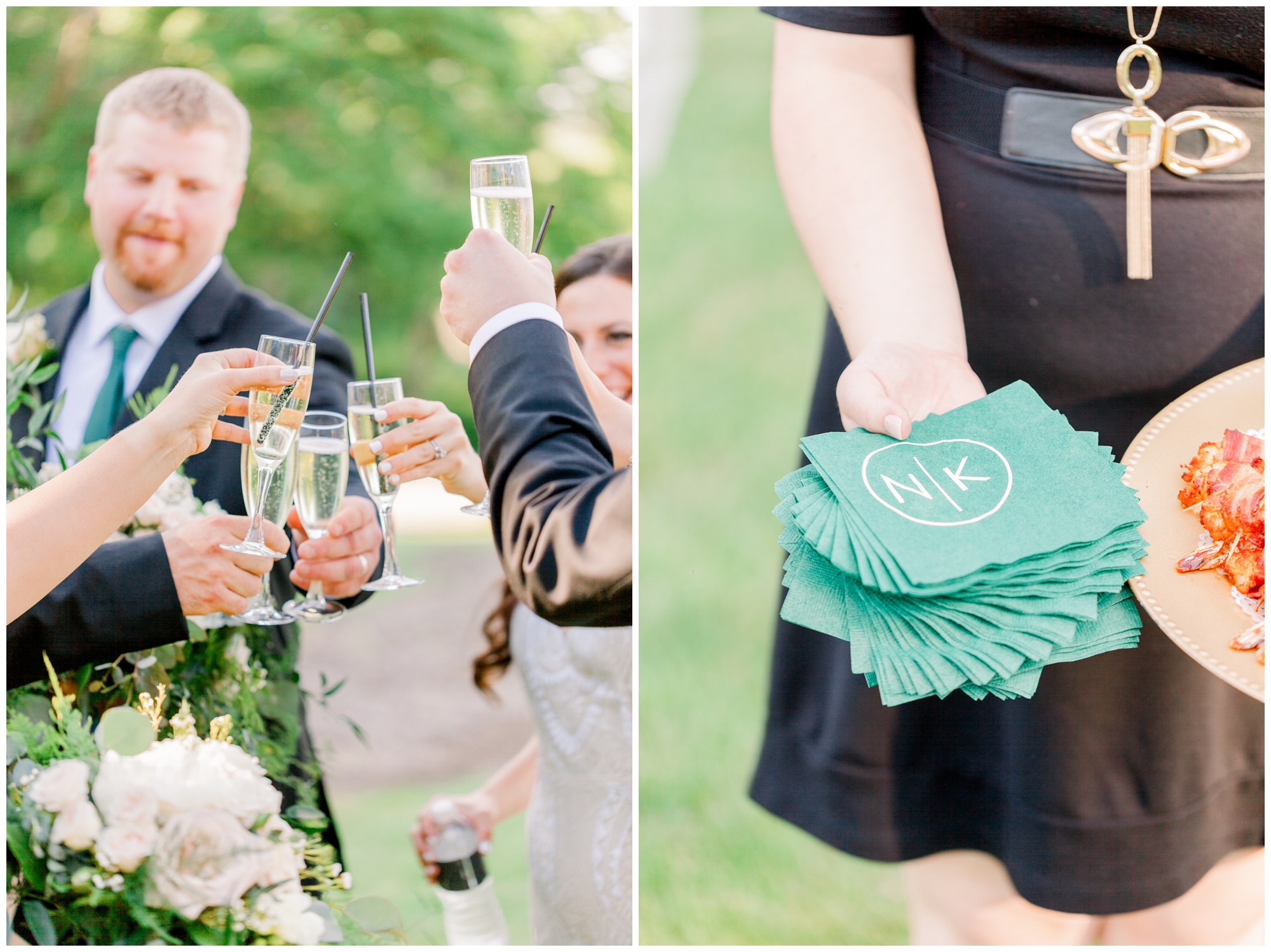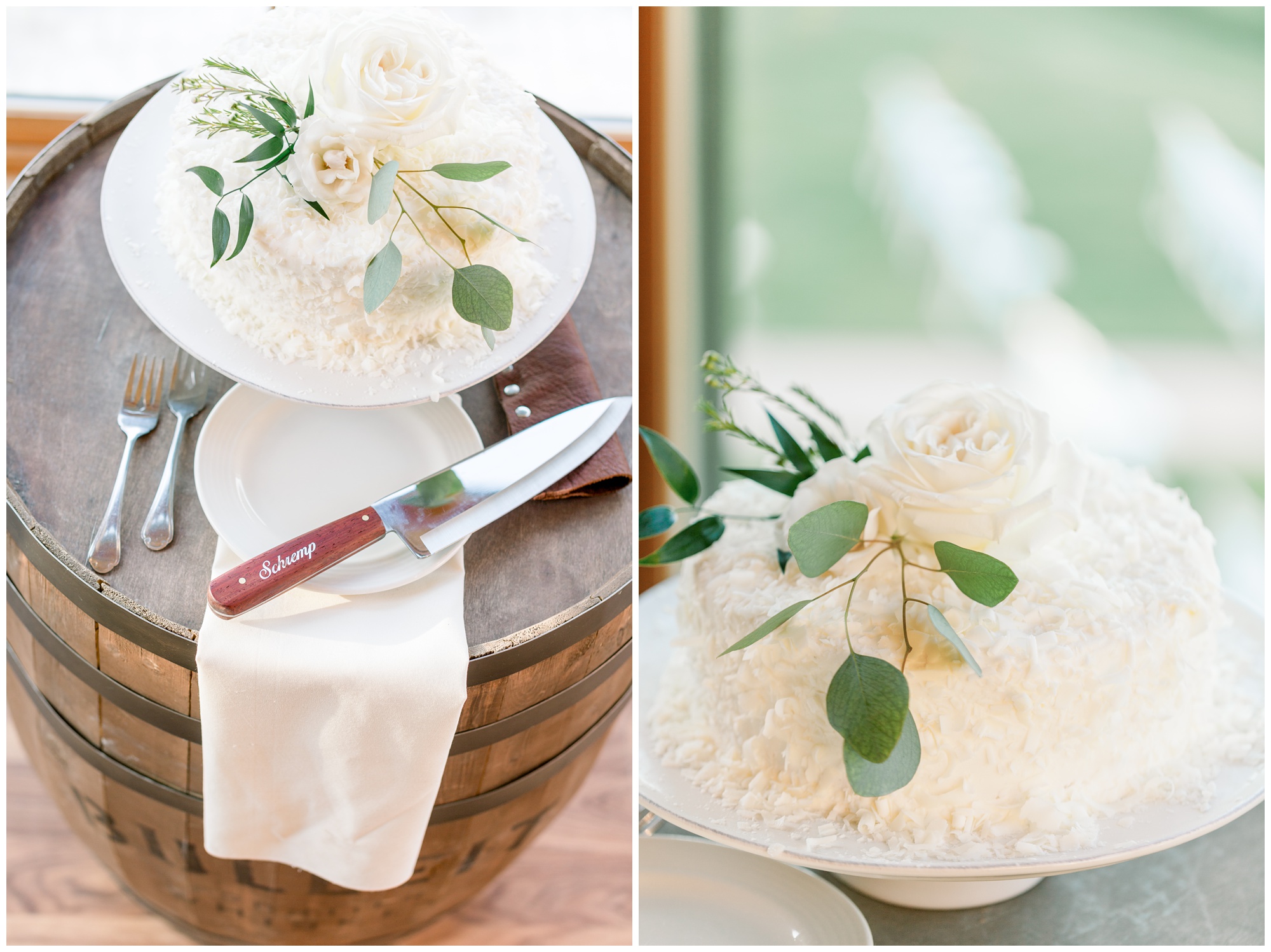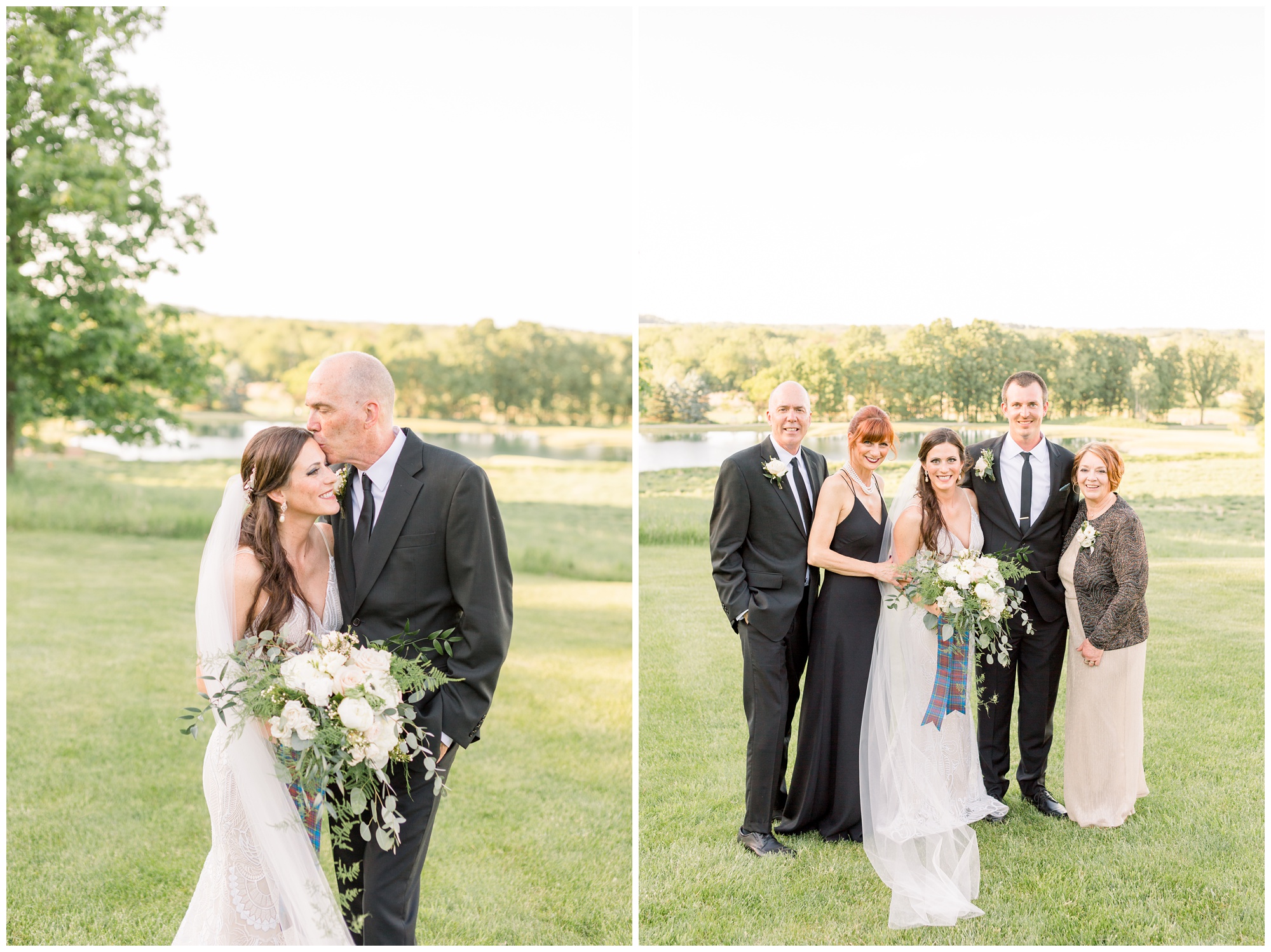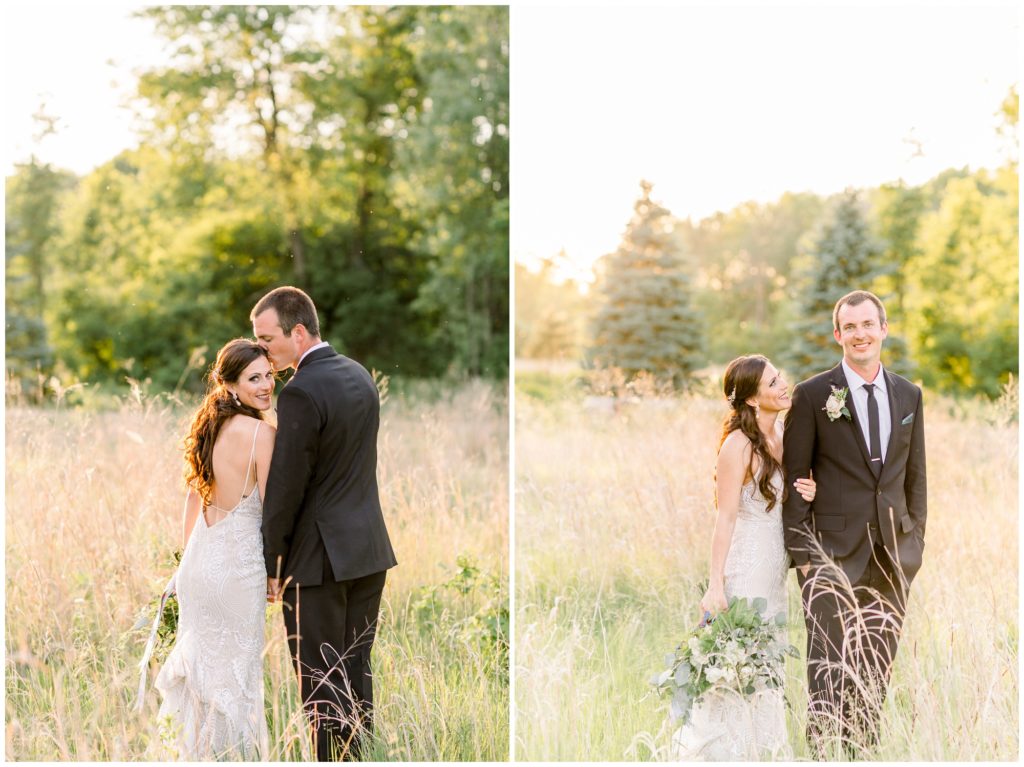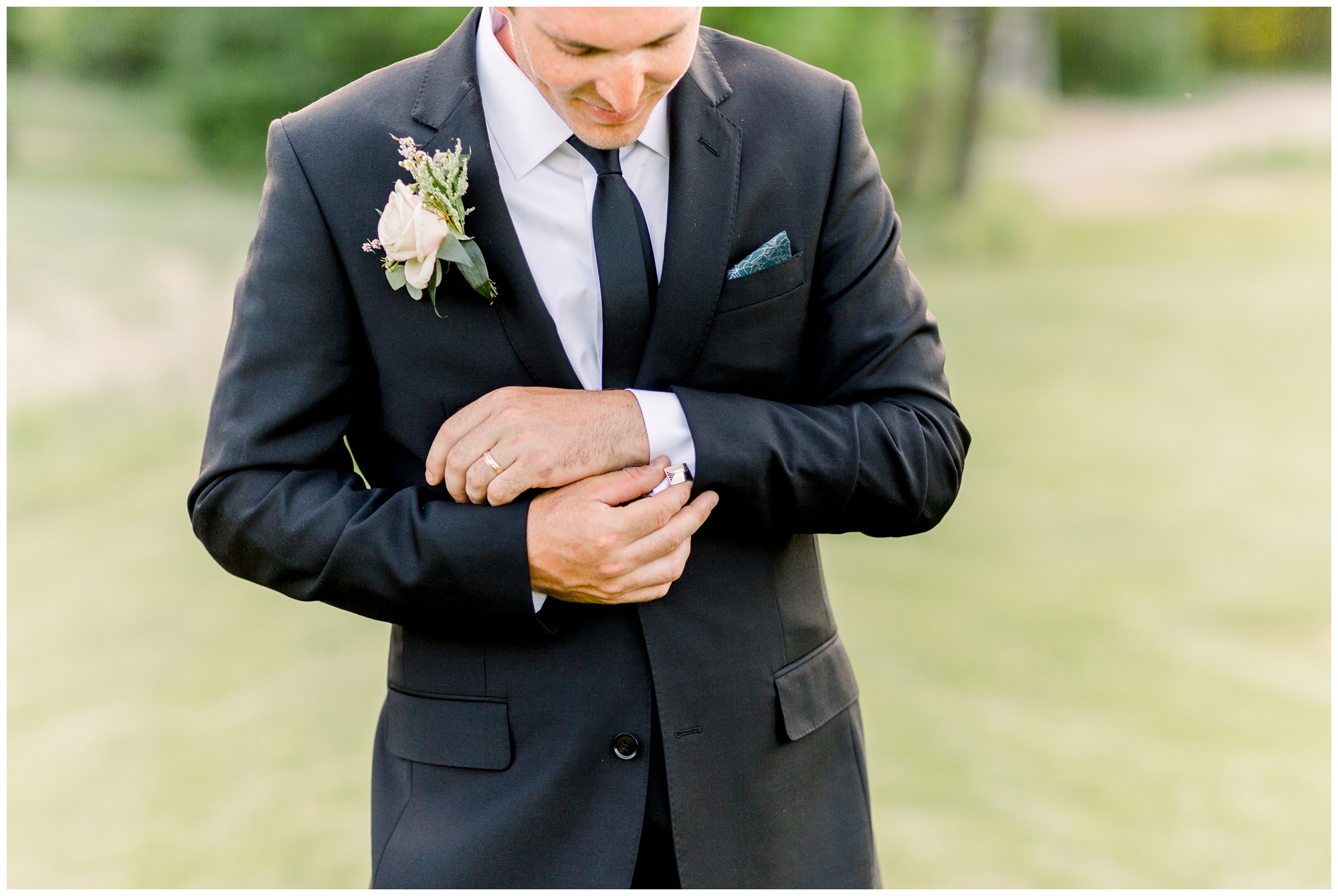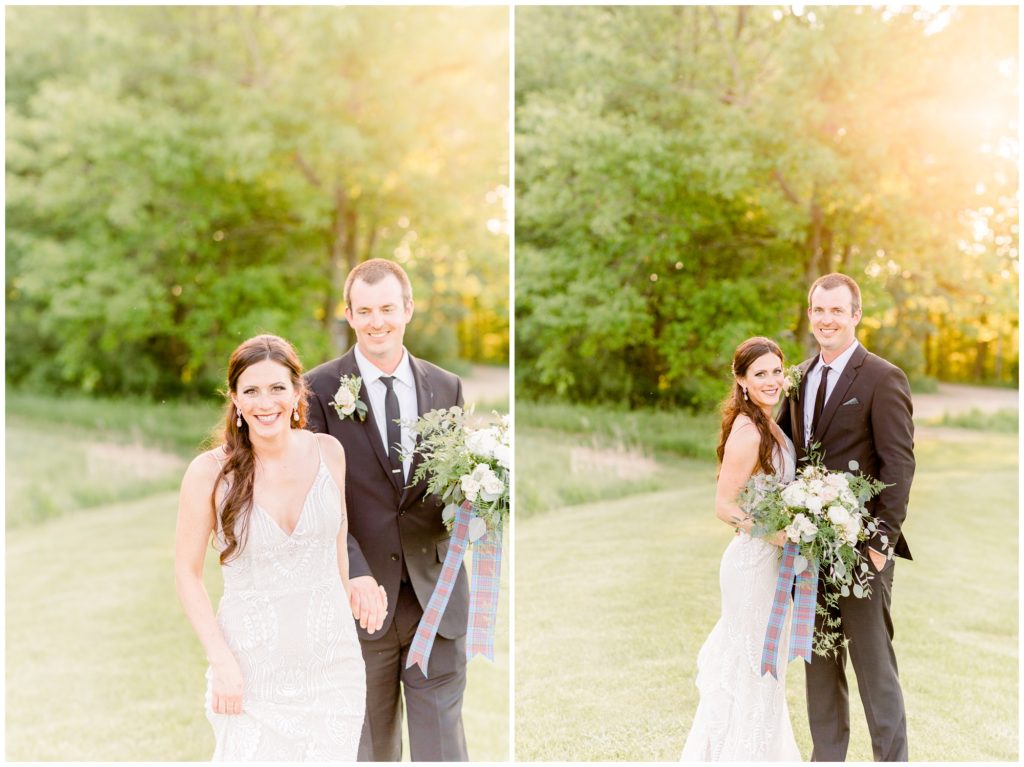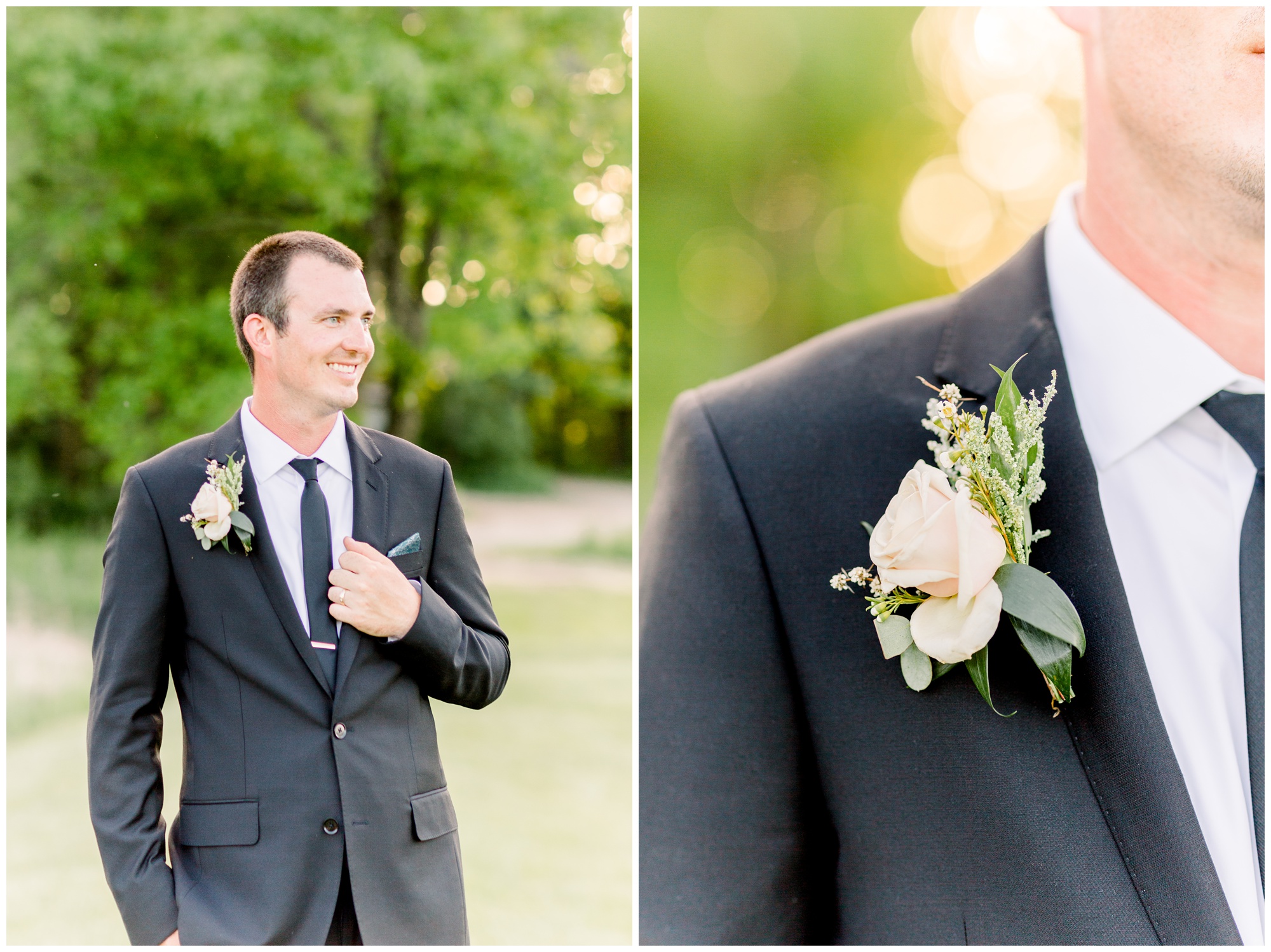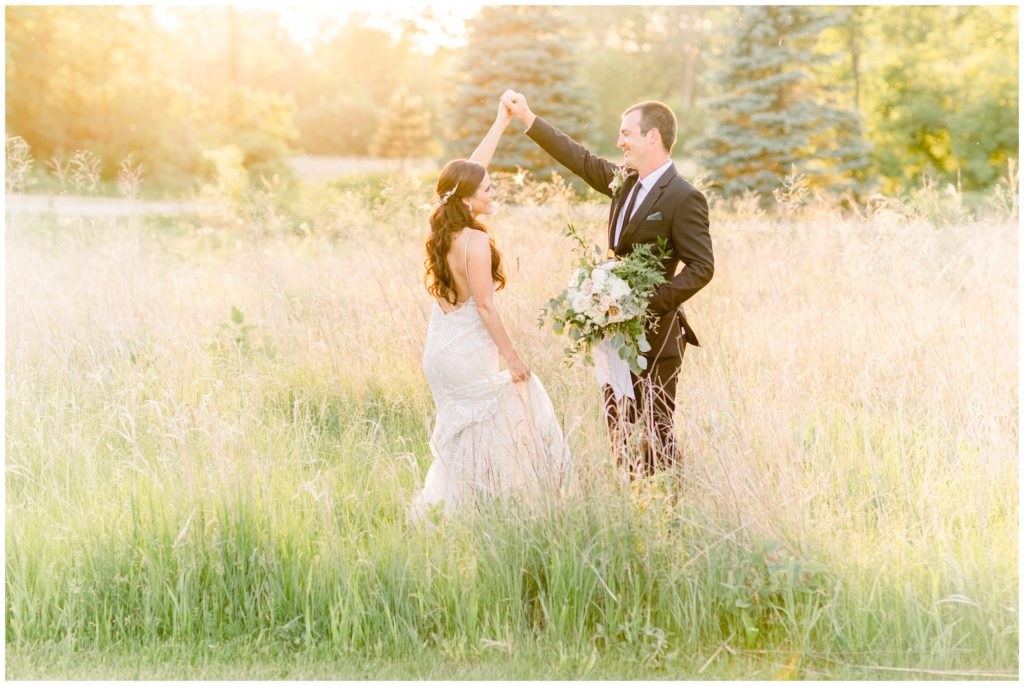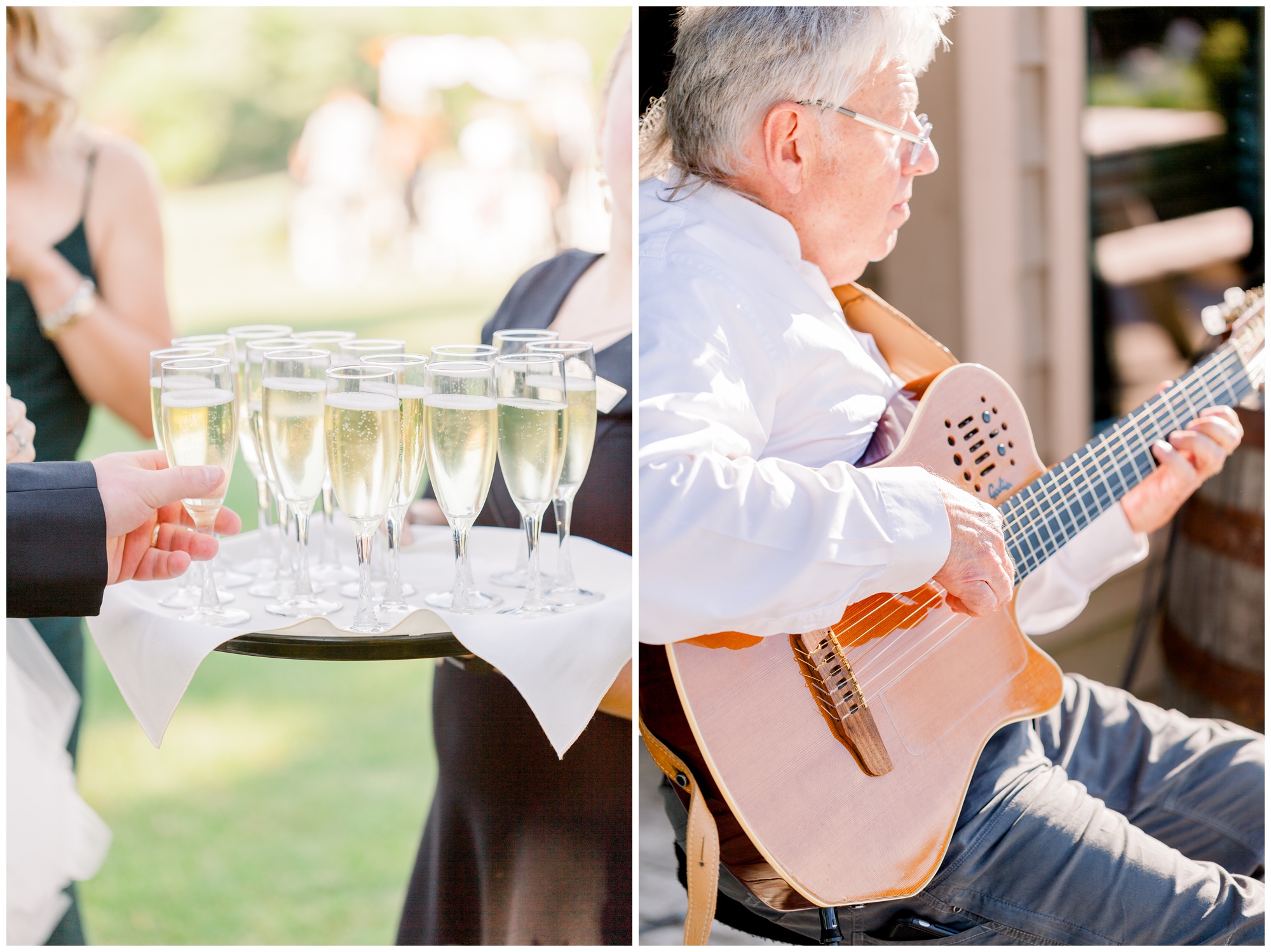 I truly believe that while the traditional wedding style has been manipulated a bit this year with the world's events, it has brought about new creativity. I am absolutely loving how my couples are adjusting and deciding how to go about it. Another take on a Covid celebration can be seen here.
Both incredibly meaningful celebrations filled with loved ones and heirloom touches that make it both unique and an intimate occasion. I am so happy I was able to help Kayla & Nick enjoy their amazing wedding day.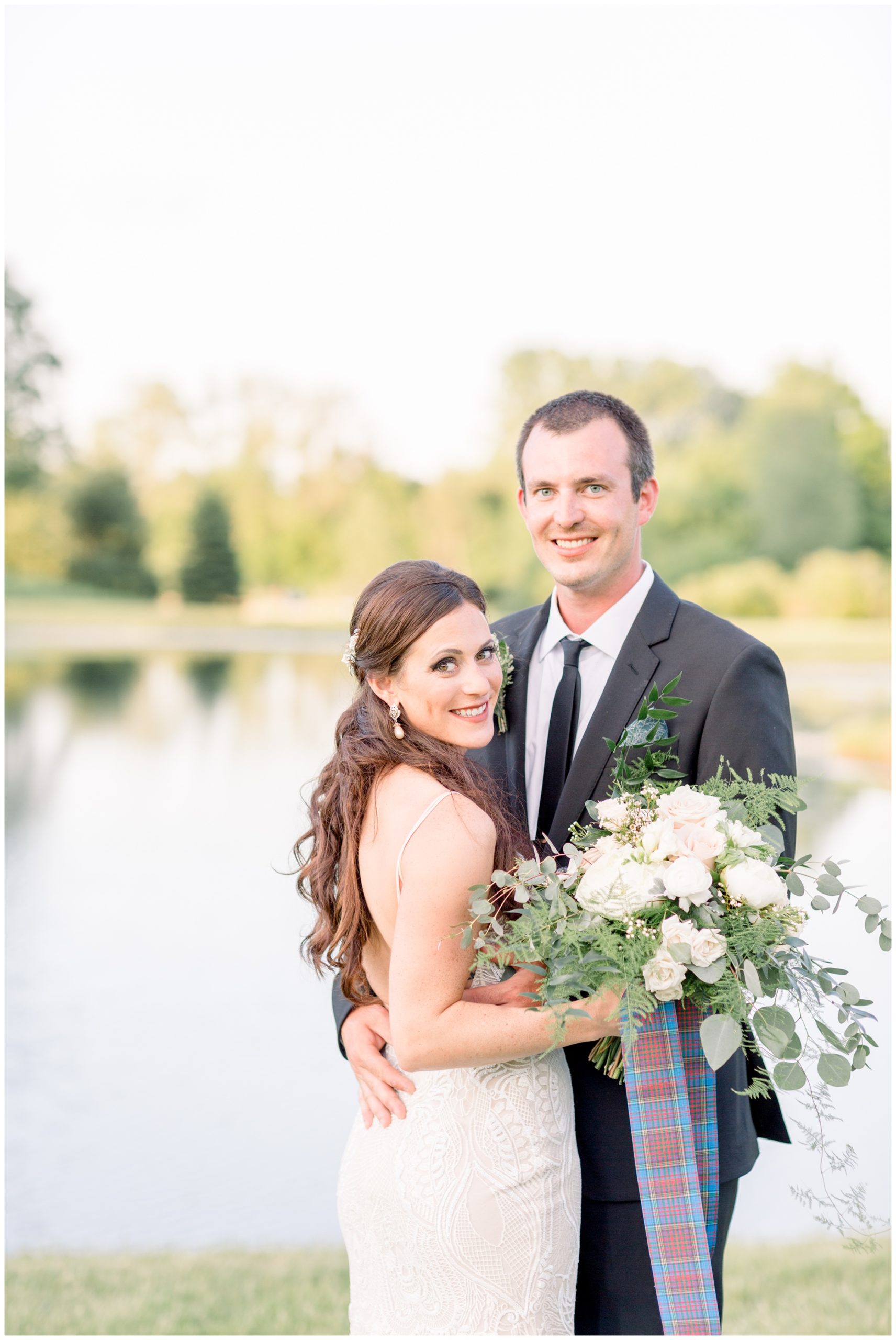 Congratulations Mr. & Mrs. Schremp!
I can't wait for September!
Florist: Sage Floral
Bride's Dress: Miss Ruby Boutique (Bari Jay Designs)
Groom's Attire: Black Tux
Hair & Makeup Team: ElleBelle Salon (Alex Langreder-hair Julie Pero-Makeup)